This listing has expired.
Overview
COME MEET US AT THE OPEN DAY IN LONDON
RESOURCE FOR LONDON – 19 OCTOBER 2019, 11H00 – 15H30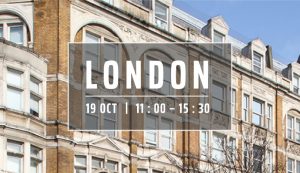 Join GVI for an Open Day in London to find out more about the exciting options we offer for ethical volunteering and internships. Our knowledgeable staff and excited alumni are available on the day to chat with you about any location or focus you're interested in. Any specific questions you have – we're there to answer them!
Details: Resource for London, 356 Holloway Road, London, N7 6PA. The nearest station is Holloway Road, a five-minute walk from the venue. You can get there by hopping on the Piccadilly line. If you are unsure please call the venue on 020 7697 4000 who will be happy to help with directions.
On the day, there'll be talks on sustainable development, community upliftment, and many other interesting topics. Additionally, there'll be a few special offers up for grabs, and you'll be able to secure your booking with a deposit of only £100 paid on the day. If you're not quite sure about your destination yet, then you can change these details with us within 3 months.
GVI's programs take place in many different countries around the world, focussing on marine and wildlife conservation, and various community development initiatives. Get involved in ethical volunteer programs, gain practical experience for your future, and develop transferable soft skills to boost your CV! If you're interested in using your summer/winter breaks or annual leave to make a difference and travel responsibly, this is your chance. Come to meet us and hear about what the GVI experience involves, from people who've been there and taken part firsthand.
We look forward to meeting you soon.