This listing has expired.
PADI Instructor Internship – 30 week training programme in Mexico
Experiences | Vol and Intern
Yucatan Peninsula
Posted 5 months ago
Overview
A comprehensive, well-rounded training program, taking a PADI Open Water diver to being a highly qualified and specialised PADI instructor with our extensive marine conservation expedition.
Ideal for PADI Open Water divers and Divemasters who dream of becoming highly qualified and specialised PADI instructors, with extensive marine conservation training. PADI Instructors make for more versatile employees than Divemasters, so if you're planning on choosing it as a career path, this customised, professional programme focused on marine conservation and its best practices is perfect for you. Selected interns will be given the opportunity to return to our marine conservation expedition base as PADI Open Water Instructors!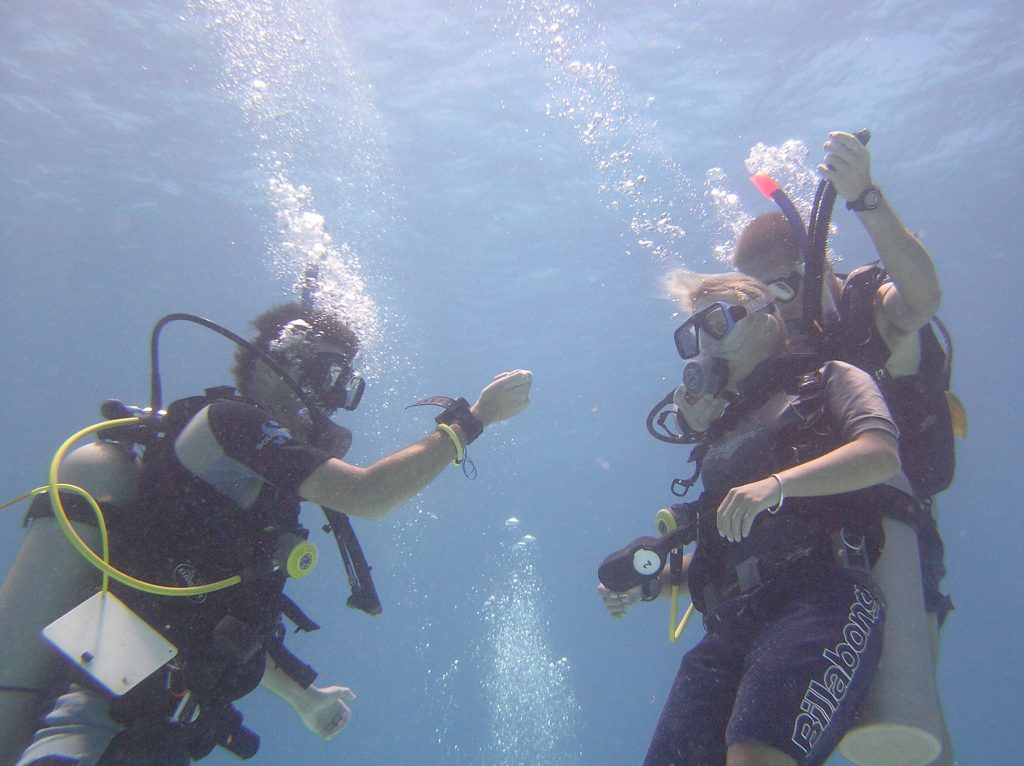 Overview
Welcome to our flagship program.
Our flagship program includes marine conservation training, Divemaster training and a dive shop placement, preparing you for our tailor made Instructor Development Course (IDC) and Master Scuba Diver Trainer course (MSDT).
We give you world-class professional-level training that is transferable to any dive-industry application, distinctively unique as our training is environmentally focused, with extensive conservation understanding and training. In 30 weeks, you will be qualified as a PADI Master Scuba Diver Trainer, with the training and ability to work and teach around the world, with specific diving, marine conservation, biology and work experience.
This is a one-of-a-kind program, facilitating access to an industry where conservation knowledge and understanding will set you apart from and above the rest.
Important: if you are already PADI Divemaster qualified, and/or have extensive marine conservation training already, please do speak to us about tailoring this program for you. Options are available to complete the program without these elements.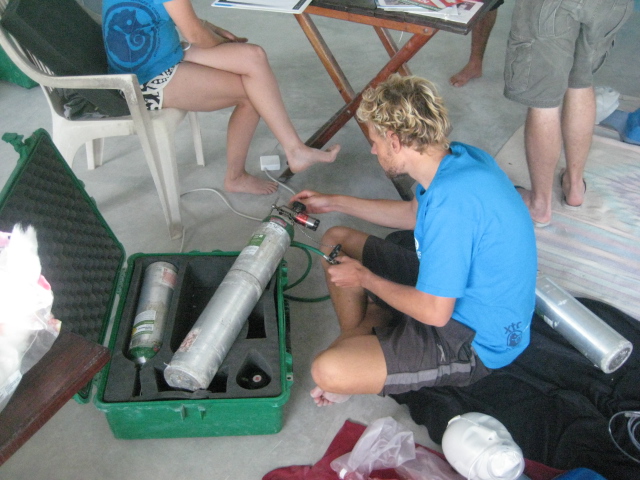 Your 30 weeks will consist of the following
Marine Conservation Training – 12 weeks
PADI Divemaster Course (Internship & Placement) – 12 weeks
IDC & MSDT Course – 6 weeks
Why an IDC & MSDT?
With very few exceptions, the main business of any dive centre is training, and given that only Instructors can conduct most PADI programs, the hiring standard at most dive centres is Instructors, rather than Divemasters. They make much more versatile employees and our programs will turn you into a very well rounded dive professional ready to work in this demanding industry. The addition of the MSDT preparation program adds to your versatility as an instructor, as you will be able to offer additional, sought after speciality courses to your customers. The PADI Master Scuba Diver Trainer rating sets you apart as a dive instructor who takes continuing education seriously and is committed to teaching a variety of courses.
Marine Conservation Focus
Our PADI IDC & MSDT course is unique as it focuses and builds on the diving, conservation, biology and work experience that you will have learnt on our Divemaster Internship and marine training program. Complemented with a purpose-built, instructor-level training program heavily focused on conservation best practices, it will make you uniquely qualified to enter the scuba industry to work for operations located within Marine Protected Areas or otherwise.
We are currently the only organisation which implements a program like this, giving you unparalleled training, knowledge and experience which cannot be replicated elsewhere. You will work with members of our team who are marine biologists and/or have considerable training in the field, and have experience in research diving and working as Marine Park guides, so you will have fantastic opportunities to build on the conservation skills learnt on your expedition.
Scuba Diving Requirements
Before you start the internship, you will need to be qualified to at least PADI Open Water, or equivalent.
Testimonial
"I only knew what I wanted to do as a recent graduate from a B.s in Biology, but I didn't know how to get there. Then our Mexico Marine Expeditions came along. They not only gave me training, but a whole new experience and expertise in marine science work; and lots of good friends from around the world. Because of my experience, I was able to get a paid job in a marine protected area, doing what I love the most, diving and helping protect the ocean. After a year I became the biological and reef monitoring coordinator in an NGO, turning a dream into reality." – Lluvia Soto Jiménez (Mexico).
Our Award-winning Partner
Conservation Careers has teamed up with an award-winning, mission-driven organisation with a team of passionate experts across the globe who will make your experience a truly unforgettable one.
Founded in 1998, they run programs in 21 locations, in 13 countries around the world, each aligned to the 17 United Nations Sustainable Development Goals as well as the objectives of local partners. They welcome participants from all around the world and help facilitate their development into global citizens. This is how they achieve their mission of building a global network of people united by their passion to make a difference.
Their commitment to running high-quality sustainable development and experiential education programs has earned them recognition from numerous organizations such as Panthera, the Seychelles Parks & Gardens Authority, as well as Stanford, NYU, Duke, and Ohio State.
If you register your interest below, you'll put you in touch with our partner to take the booking and to plan your trip!
To see all our Conservation Careers Internship opportunities, please click here.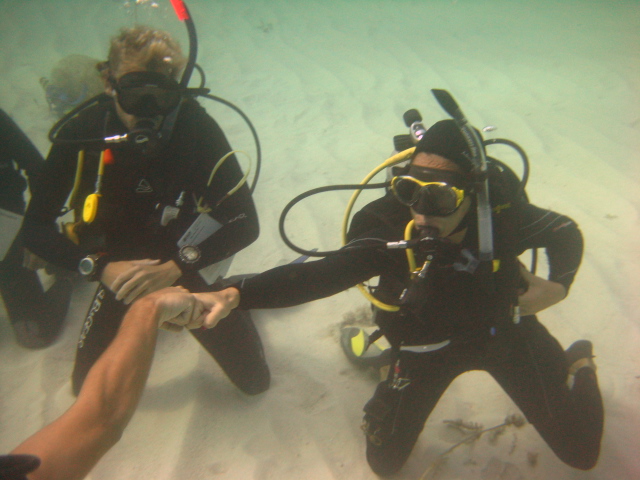 Life on the Internship
Marine Conservation Training
You will live and work for 12 weeks with a our research team and undergo an extensive training program, taking your diving skills through to advanced level and gaining an intimate knowledge of the marine ecosystem. This knowledge will be put into practice while you work as part of a team to compile crucial research on coral reef and fish species. Whilst undergoing this training, you will receive coaching to develop personal and professional skills, whilst helping staff out on base with additional duties, and receiving personal feedback as part of the internship.
Working days can be long and start early. Diving days begin with a team boat push followed by a short journey to one of the research dive sites. Other days may involve training on base, community days, beach clean-ups and bird surveys. Depending on weather conditions, we aim for everyone to have 1 or 2 dives/snorkels each day, 5 days a week, during which you will conduct underwater surveys after completion of your training. Besides diving, you should expect to be involved in additional projects and activities, including training sessions, marine debris surveys and removal, environmental education sessions or alternative income training, depending on local and project needs. Days are rounded off with evening debriefs, followed by dinner and time to relax, take in a beautiful sunset and share stories.
You will be assessed each week in order to measure your progress, and as long as you are successful on your training phase you will then proceed to complete your PADI Divemaster course during your 12-week work placement with XTC Dive Centre.
During the above, you will earn recognised qualifications including:
PADI Coral Reef Research Diver Distinctive Specialty
PADI Rescue Diver certifications
First Aid & CPR training (Emergency First Response Certification)
Biological Survey Techniques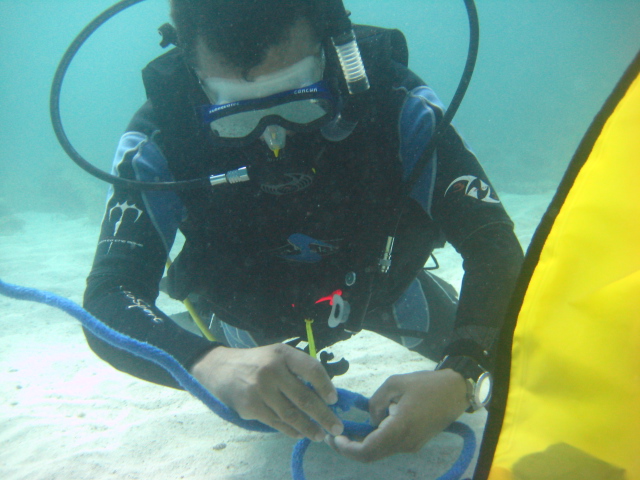 PADI Divemaster Course and Placement
After completing your 12-week phase on our base, you will join the team at XTC Dive Center to complete your professional training internship. During your 12-week internship, you will not only learn the specifics of dive guiding and supervising both certified and non-certified divers, you will also learn dive theory, the legal and ethical requirements of working in the dive industry and demonstrate your in-water skills in a variety of situations and circumstances.
This training will take you above and beyond PADI's basic requirements to be certified as a Divemaster and you will gain real-world experiences by working with customers, rather than just role-playing and learn about the day-to-day running of a dive center. There is much more to being a dive professional than just going diving and you will gain exposure and training in dive equipment maintenance, compressor maintenance and tank filling, customer service, logistical and administrative processes. Combining this with your experiences from your Marine Conservation Expedition will fully prepare you for working in the dive industry whilst helping to preserve our fragile marine ecosystem.
This opportunity will provide comprehensive practical experience of working in the dive industry as you become an integral part of the XTC staff and you will work with the team on a daily basis.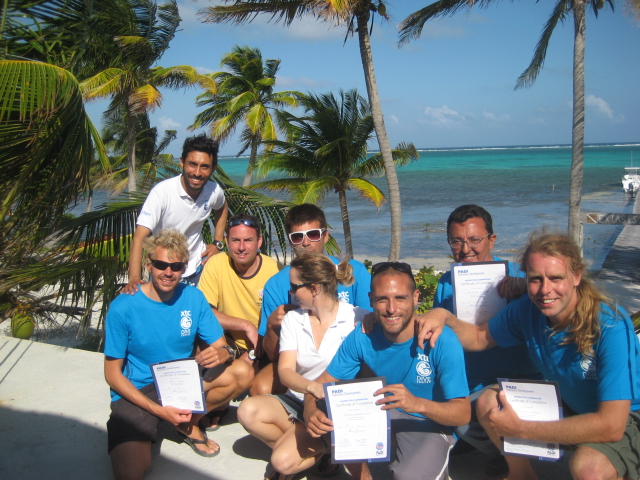 How this program makes a difference:
Our work on the marine conservation training phase aims to assess the health of the Mesoamerican barrier reef system. We focus on data collection for Fish and Coral species. Our goal is to increase local and global awareness of marine issues and provide data used for policy-making decisions.
Over time we have been able to amass one of the largest databases in existence on the condition, health and changes of any section of the Mesoamerican Barrier Reef. As a result of our work, our partners have been able to continue with the protection of the Sian Ka'an reef system and local fishermen are now trained in diving and monitoring skills and partake in marine surveys with the park and Amigos de Sian Ka'an staff.
Project Details
The Instructor Development Course
The Instructor Development Course (IDC) is the next step once you have completed your Divemaster Internship. During the IDC, you will build on the leadership, general dive skills and theory that you learnt during your Divemaster training and develop your teaching skills in line with PADI's educational system. You will learn how to teach both in the classroom and in the water (confined and open water) and explore different techniques to help your students overcome any potential problems they may have. You will conduct numerous practical sessions in these three areas on which you will be evaluated using classmates as your students. The program also focuses on the requirements and standards for teaching the courses that you, as a new instructor, are authorized to teach; Open Water, Advanced, Rescue, Divemaster and three environmentally focused specialties. Through PADI's standardized teaching methods, you will be able to transfer your skills into any PADI training facility worldwide with minimal adaptations.
Our purpose-built, instructor-level training program heavily focuses on conservation best practices and makes you uniquely qualified to teach in environments that would benefit from diving programs being run in an environmentally conscious way, regardless of whether they are Marine Protected Areas or not. This means that, despite the fact that the training is environmentally focused, you will receive world-class professional-level training that is transferable to any dive-industry application, with extensive conservation understanding and training.
Instructor Examination (IE)
Upon successful completion of the IDC, an examiner from PADI will come and conduct their final impartial evaluation, through the IE. This is for PADI to independently verify that you have the skill level and professionalism that PADI expects from its instructors. We are privileged that PADI generally comes to us to conduct on-site IE's which is logistically beneficial but is also advantageous to you as you will be familiar with the facilities and dive sites.
Master Scuba Diver Trainer
Once PADI verifies your skills and you have successfully completed the IE, we conduct the Master Scuba Diver Trainer (MSDT) preparation program. This is where our program stands out.
At the IDC stage, as much as we are able to and do go the extra mile to deliver a world-class program, the course is to a large degree, standardised. It is during the MSDT preparation program where we deliver a lot of additional training. You will go through 5 Specialty Instructor Courses (3 of which are standardized, and 2 which are distinctive to our conservation-focused qualification).
Your 2 specialist qualifications will be Coral Reef Research Diver Instructor, a qualification uniquely designed by us and XTC and Marine Conservation Specialist Instructor, which focuses on the best practices of delivering courses and guiding dives in protected areas whilst minimizing a divers impact and increasing their awareness of marine issues.The remaining 3 specialties that we recommend are Enriched Air, , Digital Underwater Photography and Gas Blender, however at XTC Dive Center, the instructors have a wealth of experience teaching the full range of PADI specialties, so you do have flexibility in choosing your preferred specialty areas.
The MSDT rating is the second level of PADI's Instructor ratings and it denotes instructors who have undergone additional training and have a certain level of experience teaching. . Many dive centers choose to employ MSDT's over Instructors because of their additional skills and knowledge, that make them stand out from the crowd by being able to teach popular PADI programs that customers ask for. To actually be certified as an MSDT, will not only need to have 5 specialty instructor ratings you will get through XTC's preparation program, but also have certified 25 students. Please do note that this program does not actually certify you at that level, as you will need to get additional teaching experience, but it gives you the 5 speciality instructor ratings necessary. Selected interns will be given the opportunity to return to our marine conservation expedition base as PADI Open Water Instructors, giving you the opportunity to gain the 25 certifications required for the MSDT certification.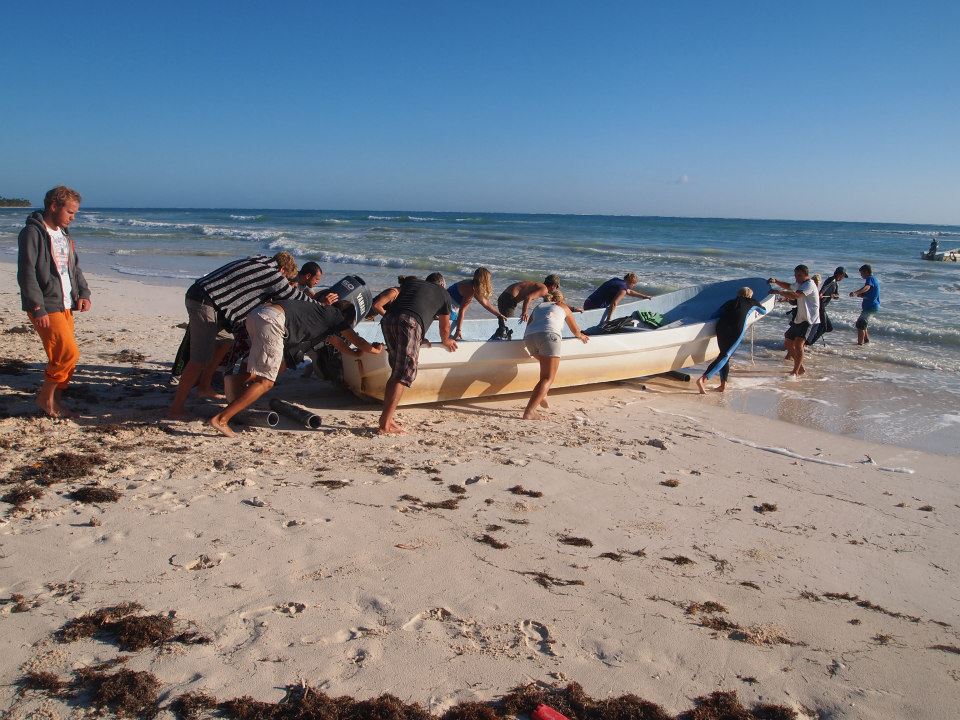 Going The Extra Mile
PADI requires that you get certain pass marks in each area, however, not only do we provide you with more practice sessions than PADI require, we also train at a higher level than required by PADI, ensuring that you get as much exposure as possible to the potential problems that you may come up against with real students, when working in the industry.
The program also furthers your education on the legal requirements for you as an instructor, your obligations and responsibilities to your students, tips on marketing courses and also looks at the business of scuba diving. PADI's minimum training time for an IDC is 7 days, however, as is the case with our Divemaster training, we go well above and beyond PADI's basic requirements, to guarantee that your training is the best it can possibly be, and you are sufficiently prepared for any eventuality.
You are not trained to be just any instructor – we want you to be the best instructor you can be, with the skills necessary to feel comfortable teaching whilst being an environmental ambassador.
Job Placement Assistance
Taking part in our IDC/MSDT Internship includes unrivalled career development guidance. Our extensive experience in the industry, as well as an extensive network of contacts around the world will all be shared with you, through our formalised career. Resume/CV workshop and job placement assistance.
Selected interns will be offered the opportunity to return to our marine conservation expedition base, as part of our staff team. This will help you gained further experience and our knowledgeable in-house instructors will provide invaluable advise and tips during your initial stages as an official PADI instructors. Not only that but you will able to reach the needed minimum number of student certifications so you can fulfill your MSDT qualification. Over 50% of our team are ex volunteers and interns, so there is always a chance of going straight from your instructor training into a job with us!
Most importantly, with your unique marine conservation knowledge and experience, you stand out. We are the only organisation that can provide you with such training; therefore you are part of a very select few candidates, making you invaluable to the SCUBA industry. We will do all we can help you get your career off to a good start.
We've been there, done it, and have succeeded. You can too.
Additional Learning
Increasing Employability: Pre Departure Program Training:
Our programs are not only life-changing experiences but are also designed to help participants increase their employability. We have developed a curriculum to be completed prior to arrival in the country in order to ensure that more time is dedicated to program work once you commence your volunteer program. 
Eight weeks prior to your start date, you will complete the following online courses in preparation for your in-country program:
PRE-DEPARTURE ORIENTATION (1 hour)
PROGRAM SPECIFIC TRAINING (1 – 5 hours)
MARINE CONSERVATION COURSE (10 – 15 hours)
LEADERSHIP COURSE (10 – 15 hours)
CAREERS COURSE (10 – 15 hours)
In order to obtain a certificate for the Marine Conservation, Leadership and Careers courses which are endorsed by the University of Richmond and UNC Charlotte, you will need to complete quizzes & assignments and will be given 4 weeks post program to submit your work. 
If you are looking to travel in less than 8 weeks from now, you will still complete the course however this will be done in country and all content will need to be downloaded before arrival. 
Health & Hygiene:
The work we contribute to across the globe remains important and new measures allow our participants to continue to join our programs and continue impacting positively on their world and the communities we work with. Changes to our existing protocols have been made by our health and hygiene team to strengthen our health and hygiene protocols and ensure that international standard safeguards are in place to protect our participants, staff and host communities. Please inquire for more information on the protocols.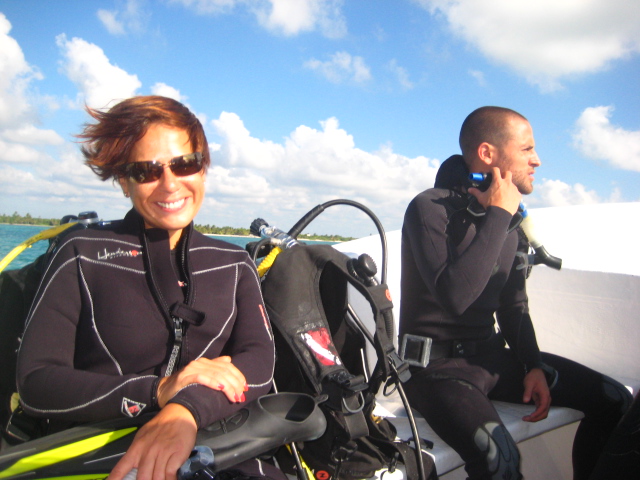 Free Time
Our long-term field staff are a great source of advice and are here to help you make the most of your time abroad. Remember to ask about discounts on local activities and side trips through your association with us. Our Yucatan field teams have helped us put together the following information on trips and travel options in Mexico!
Optional Side Trips
As a large and vibrant country, Mexico can seem daunting at first, but here are a few ideas to get you going in the Yucatan Peninsula on your weekends off:
In this region, you are spoilt for choice in the number of opportunities to try out different dive sites away from the expedition. You could start with snorkelling with turtles of all sizes in Akumal bay, where they are protected and come to feed; dive or snorkel within the unique cenotes (underwater river systems); dive Cozumel, where the wall dives along the island have been voted as part of the world's best top ten diving locations; or, for a full weekend, try Isla Holbox, a small island off the north of the peninsula. It's a beautiful, tranquil place, great for a quiet weekend away. Whale sharks (the world's largest fish) migrate up near the island from June to September and snorkelling alongside them while they filter feed is a truly breathtaking experience!
Alternatively, if you are looking for a break from the water, make your way to Río Lagartos where flamingos flock and river crocodiles abound; visit Bacalar – known as the lake of seven colours due to the various shades of blue; or visit prime breeding areas for the hawksbill, loggerhead, leatherback, and green turtle (May to October).
Immerse yourself in the surviving Mayan culture of the area and visit remote and untouched Mayan archaeological sites, such as the famous and easily accessible sites of Tulum and Coba, or visit the beautiful and majestic Mayan ruins of Palenque in the Chiapas region. And finally, the colonial city of Mérida is the peninsula's cultural capital and the local artisans of Izamal will be sure to offer you some souvenirs of your trip.
Further Travel Opportunities
If you want to travel throughout the rest of Mexico either before or after your time with us, there is more than your fair share of interesting places that are well worth a visit. Take a trip to the Calakmul Biosphere Reserve and experience lowland tropical forests and have an opportunity to try and seek out threatened species; the island of Espíritu Santo offers kayaking with whale sharks (seasonal) and sea lions; if you are keen to try surfing, Puerto Escondido is rated as one of the world's best surfing spots.
Oaxaca is a beautiful city to visit on the Pacific Coast, a colonial city with some of the nation's most magnificent architecture, also offering several archaeological sites including the Zapotec ruins, a UNESCO World Heritage Site. Further south, San Cristobal de las Casas, Chiapas, is definitely worth a visit. Colourful buildings, historical architecture, and impressive nearby ecological sites with fun activities will easily keep you entertained for days.
Neighbouring countries to the south, Guatemala and Belize offer something different yet again. In Belize, island hop all the way down the coast, stopping to dive the Blue Hole, another world-class dive site. Guatemala can be reached easily by bus and offers everything from the UNESCO World Heritage Site at Antigua, to volcanoes, the beautiful Lake Atitlan, adventure sports such as mountain biking, and the majestic Mayan ruins of Tikal.
If you do decide to spend time travelling through Central America, make sure to allow yourself time to take it all in, because this region will pull you in and not let go!
Experiences
During your program, you'll also have the opportunity to experience tailor-made adventure and wellness activities. These have been specially designed to further immerse you in the diversity and richness of the habitats and cultures around you.
Exclusive local experiences:
Learn to cook traditional Yucatán food
Visit a Mayan ruin

Take a beach yoga class

Dive through the cenotes

Stand-up paddleboard at sunrise

Climb rock formations in the jungle

Learn the unique geography of the Yucatán Peninsula
Explore the ancient city of Coba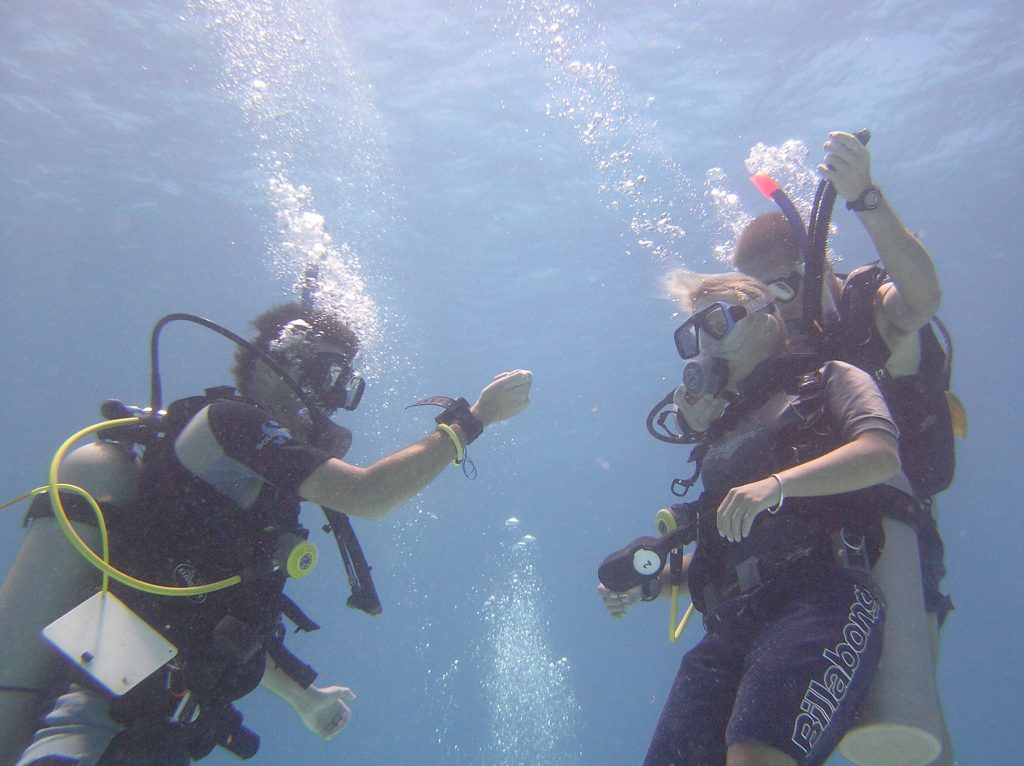 BONUS! Conservation Career Kick-Starter online training programme (worth £295)
Do you want to spend your career helping wildlife to flourish, but are feeling a little lost, confused or disillusioned?
Start your career in wildlife conservation with a unique programme of training, support community & jobs from Conservation Careers!
The Conservation Career Kick-Starter is a proven step-by-step system to get clear, get ready, and get hired as a professional conservationist.
Whether you're at university and planning your next steps, a graduate in the job hunt or working in an unrelated job but interested to switch into conservation, this course is designed to help you.
After going through the course, you'll have created a personal career plan which will give you confidence in your job hunt and will make everything quicker, simpler and more fun!
All you need to do is register your interest in the project below, and if you choose to make a booking we'll save a place for you on the Kick-Starter when you get back from your placement.
Included with the Kick-Starter is a year's full-access to the world's biggest conservation job board with over 15,000 jobs, plus access to our private online support community, CC Pro.
Dates & Cost
30 weeks from £16,540
Start dates are:
2022 – 02 Apr; 25 Jun, 17 Sep
2023 – 07 Jan, 01 Apr, 24 Jun, 16 Sep
What's Included
24-hour emergency phone
24-hour in-country support
5 Specialty manuals
Access to Alumni Services and Discounts
Airport pick-up (unless otherwise stated)
All necessary project equipment and materials
All necessary project training by experienced staff
CONANP presentation and workshop
Certification and summary of training and experience received
Community work workshop
Confidential professional reference
Coral reef ecology
Diving compressor training workshop
EFR Instructor Application fee
EFRI
EFRI Manual
Final evaluation
First Aid & CPR training and certification
IDC
IDC Crew Pack
IDC preparatory training
Instructor Application fee
Instructor Examination fee
Introduction to teaching techniques
Leading biological surveys course
Live and work in a protected reserve surveying deserted reefs
Location orientation
Long term experienced staff
MSDT 5 specialities
Meals while on project (except on work placements for long term internships)
PADI Advanced Open Water
PADI Coral Reef Research Diver Distinctive Speciality
PADI Divemaster Application fees
PADI Rescue Diver and PADI Dive Master certifications
Peak Performance Buoyancy Workshop
Project Aware Presentation and Workshop
Safe and basic accommodations (usually shared)
Shark Awareness Workshop
Specialty Instructor fees
Teamwork and leadership experience
Transfer to base location
Use of O2 equipment workshop
Weekly evaluation with your mentor
Welcome meeting
Work placement (if successful on training period)
What's Not Included
Additional drinks and gratuities
Extra local excursions
Flights
International and domestic airport taxes
Meals (during work placement & IDC/MSDT training)
Medical and travel insurance
PADI Open Water
Personal kit
Police or background check (where necessary)
Some equipment is not included
Visa costs
Reserve your place or ask a question
About Conservation Careers
Conservation Careers has teamed up a family-run organisation with an amazing culture and an awesome team of people across the world who are passionate experts in their chosen field and will make your experience a truly unforgettable one (in a good way).
Their award-winning projects receive over 2000 participants every year, and we're proud to say that the vast majority of them describe their experience with them as 'life changing'. Their approval rate from over 20,000 participants since 1997 is over 95%.
A key component of the success of their community development and conservation projects is the participants who join their programs.