With great power comes great responsibility | How Dr Phoebe Meagher is fighting wildlife crime with science
The phrase "the circle of life" has taken on a whole new meaning after my delightful interview with Taronga Zoo's wildlife conservation officer, Dr Phoebe Meagher.
Investigating everything from disease diagnostics to animal poaching, Dr Meagher has used non-invasive keratin studies to gain insight into the origin and ecology of both Australian natives and endangered species in Southeast Asia. By understanding the death of one animal, this information is helping to redirect management initiatives and target conservation efforts to preserve the lives of many more.
Her amazing journey highlights her passionate engagement with nature, with just about everything from ski instructing to slashing through the jungles of Palawan! She is not only a published researcher, but also a mother and inspiring advocate for promoting the visibility of women in the STEM (Science, Technology, Engineering, and Mathematics) industry.
Read on to learn more about these revolutionary conservation achievements and for advice about pursuing your own aspirations within the field.
There are many avenues you can take with conservation
I think in my area of conservation through Taronga [Zoo], seeing actual impacts in the real world inspire me. Tangible conservation outcomes (including releasing animals back into the wild and breeding animals from populations with less than 10 individuals left) and seeing the successes of those programmes inspires me to keep going in the field of conservation.
My background was in marine science, but I worked my way into land animals as my career progressed
As a wildlife conservation officer, I am given a portfolio of animals and it is my responsibility to manage their conservation programmes and zoo populations. I am very lucky to get Australian native animals, alongside marine and aquatic animals.
Platypus conservation project
We are building the world's largest conservation facility at Western Plains Zoo and this will allow us to rescue platypuses in future drought, bushfire or flooding events at the catchment-scale [interconnected physical, chemical and biological processes within and between ecosystems] and later release them into the wild. We've also got an Australian Research Council Linkage grant, with plans for a four-year research programme on the reproductive biology of the platypus.
Marine turtle conservation project
For a long time, research in green turtles has been focused in Queensland, because that's where their natal grounds (where they lay eggs ashore) are. I think there's been this long-standing idea that turtles just turn up in New South Wales (NSW) by accident, but we are trying to investigate the importance of these habitats for marine turtles in terms of feeding, resting and finding mates. We are using a combination of tagging, stable isotope and genetic analyses to try and figure that out.
We look at the signatures of certain feeding grounds up and down the NSW coast and develop an iso-scape, which we use to try and match to the signatures in the turtles. The within-site variation [between two seagrasses at the same place] was sometimes higher than the difference between the seagrass at two different locations, which made analysis really tricky.
The literature shows that the green turtles fed primarily on seagrass, but what our results found was that in NSW they predominantly feed on algae, which is really important moving forward for management protection of algal beds in NSW, rather than all seagrass habitats.
Forensics project
I'm currently leading this project at Taronga [Zoo] which we started in 2016 alongside universities, but also global bodies. Using the elements that are stored in the keratin (hair, claws, feathers) of trafficked animals, we can potentially track if the animals have been poached from the wild or bred under legal conditions. We did a proof of concept with short-beaked echidnas and found that we could trace their wild or captive origins with 100% accuracy, which was awesome!
TRAFFIC (Wildlife Trade Monitoring Network) asked to focus our efforts on trafficked animals in Southeast Asia. We collected ranging results from the pangolin, the red-vented cockatoo and the Palawan Forest turtle in the Philippines, all with quite high accuracy (87-97%) for origin determination.
We are now focusing on our own backyard, looking at Australia's most trafficked animals (the shingleback lizard and the blue-tongue lizard). COVID[-19] and floods amongst other things have set us back and we've been trying to get into the field for about a year now to scan wild animal signatures. It's been rescheduled for February, so fingers crossed!
Combining conservation and forensics
I don't want any death threats, I just want to study animals!
I did a conservation degree, not a pathology or forensics degree, but I ended up working in the Taronga Wildlife Hospital. Part of my job was to work in the post-mortem room with the veterinary and forensic pathologists, conducting disease investigation and looking at the cause of death for both wild and zoo animals.
I got quite interested in forensic techniques and what we can learn about animals from their parts. It's quite a non-invasive way to learn about animals, which triggered discussions with the veterinary pathologist and the nutritionist about how you are what you eat and how those signatures are absorbed into keratin. I started to think, if you are what you eat and you can learn what an animal's diet is based on their keratin, maybe we could look at the differences in captive and wild diets and determine where the animals are from. Being able to fight crime with science is a path I never thought my career would lead down!
The conferences, conversations and the people you meet within that space of wildlife crime, getting to see the seizure sheds and confiscated items through border force at the airports are pretty cool, but a bit scary!  Someone sent me an article once about how some poachers had killed a scientist who was studying how to track them!
But it's super cool and I'm really enjoying it. At the moment, we are focusing on shingleback and blue-tongue lizards being poached and taken out of Australia. But in terms of animals that are getting smuggled into Australia without any disease screening, that is a huge threat to our agricultural industry and our native biodiversity.
Being in the field is the best part of the job
If I could shift the balance and have more time in the field, that would be my ideal.
I love my job, it's my dream job, so I can't complain. But everybody is going to have bits of their job that they don't like and usually it comes down to administration and paperwork, sorting permits and getting licenses in place so you can do the actual work. I'm working on getting a permit for a translocation plan to move platypuses from one area to the other, but you really have to outline to the agencies why it's of benefit to do this.
I probably spend about 20% of my time in the field, about 10% in the lab and then the rest is just all in front of the computer. With that being said, the best part of my job is when I'm out in the field. I get the opportunity to release lots of animals back into the wild and that's always a really rewarding part of the job.
Making the cover of Australian Geographic
I was just so blown away
The forensics project got so much traction globally and that was really exciting. As a kid (in about Year 3), I was given an Australian Geographic subscription by my grandmother and I loved reading about the scientists that were out doing all this cool stuff in the field. The next thing I know [in 2018], our forensics work made the cover of Australian Geographic! From idolising these people and magazines to having my work on the cover was a pretty big highlight.
The royal family are quite into fighting illegal wildlife trade; I was able to talk to Prince Harry about my work and show him and Duchess [Meghan] around the lab when they visited Taronga [Zoo].

Fake it until you make it
I think everybody has a feeling of imposter syndrome – I always talk to people that I admire, like my mentors, and particularly women who I just think are faultless and amazing that say, "oh no, I feel like a fraud, I don't know why I am here, I feel like I'm going to get caught out!".
I was part of a programme called Superstars of STEM (which is about promoting visibility of women working in STEM) and there were 60 accomplished women of all ages from around Australia. They did an activity with us, asking everybody to close their eyes and to raise their hand if they felt like an imposter that was going to get found out – nearly 100% of the room raised their hand! That's been really encouraging for me and given me a lot of confidence, knowing everybody feels like they're just muddling through without really knowing what they're doing.
But I think it's the moments when I'm actually out in the field that I do feel like a scientist. I was out tracking down a pangolin in the jungles of Palawan, with military guards, guys in front of me with machetes and pangolin dogs, when I thought, "I'm like an actual field scientist now, this is amazing!". I don't think I'll ever not be in awe of that feeling…
Gaining skills and credibility from a PhD
When I did then go for a job, it wasn't just all pieces of paper, I actually had that experience
Getting the degree was the first step that was really important. I always debated whether to go back and do a PhD; in the eight years between studying, I think it was really worthwhile to go out and get field experience. I worked as a research assistant managing field projects, which gave me such a good foundation in setting up experiments and remote field work.
But the PhD has helped me a lot, not just in terms of the skills that I gained, but the credibility of having "Dr" in front of your name. I found that once I got that PhD, the number of opportunities that were opened up to me really increased. Projects would require someone to talk about pangolins, or platypuses, or sharks; from a group of 10 people that they could have picked to be the "expert", if only one has a "Dr" in front of their name, they will take that person. So, I would recommend doing it if you can.
(Check out this webinar Postgraduate training for conservation careers!)
Start where you can and don't think anything's below you, or that you can shortcut it to the top. After my PhD and published papers, I had two kids and was off work for two years. When I went back into the workforce with young kids, it was really difficult to get a good job that was part-time. That's when I ended up working at the hospital in that post-mortem room and I would have never thought I was going to be helping to dissect cadavers everyday.
Some people might have said that they weren't going to do that and would wait for the cushy scientist job, but I did. I just slowly worked my way up for about five years, from pathology assistant to research pathology coordinator. The director of the zoo said that I would be much better suited for a research position and that's how I went for the interview!
It's about doing the not-so-great jobs to prove yourself to people that matter and to show that you can do everything. Be ready to get your hands dirty!
Just keep pursuing the bits you love and it will take you in the right direction
I probably should have [felt the pressure of time ticking away] more to be honest; when I finished my honours, I was quite lucky because I was young for my year (around 22). I was probably thinking the other way, that I've got the whole world ahead of me to go travelling, to become a scuba dive instructor and all these things! It wasn't until just before I did the PhD that I started to get that feeling.
After being a ski instructor and working on Live-a-boards in Thailand, I got back around [age] 26 thinking that I should probably start using my degree. I found that if I wanted to do that, I probably had to do the PhD and so I did feel a little bit of pressure then. But I think if you love what you do, you'll find your way there.
The hardest time for people (and women particularly) [to start a new career] is probably when you're approaching 50, as it's risky to leave a job and try and find something else when that time pressure is not on your side. But [regardless of your age], don't feel that pressure!
Seize the day
Come back to what you love doing
Don't be afraid to take opportunities that might be slightly out of your comfort zone. I tried science communication for a while, but I just really wanted to be doing the research in the field and so I found that I always got drawn back to that.
Keep your skills relevant and stay on top of the current techniques and methods, everything from field skills to coding knowledge. Coming up now as a conservation scientist, I think more people need a pretty good understanding of statistics.
(Find out more about the top conservation skills employers are looking for).
Give things a go, but always come back to where your heart lies.
Author Profile | Madison White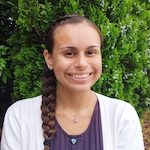 Madison is a proud Indigenous Australian with strong spiritual, cultural and familial roots connected to the Kamilaroi tribe. She is studying the Master of Research at Western Sydney University, with a keen interest in, and contribution to, projects studying the platypus. She has a passionate commitment to ecological and wildlife conservation, which she hopes to achieve through a career in field research. She also volunteers for bush regeneration efforts with her local council.
Featured image credit: Dr Phoebe Meagher in the post-mortem room at Taronga Wildlife Hospital. Credit: Guy Dixon.
Careers Advice, Interviews, Mid Career, Celebrating Diversity in Conservation, Wildlife Carer, Project Manager, Scientist, Animal Welfare, Marine Conservation Jobs