Short Term Conservation Internship in Costa Rica

Experiences | Vol and Intern
Tortuguero, Limón Province, Costa Rica
Posted 2 months ago
Overview
Live in the lush rainforest of Costa Rica and gain valuable work experience as a conservation intern AND join our course the 'Kick-starter online training for Early Career Conservationists'
Imagine waking up in the lush rainforest of Costa Rica, to the sounds of exotic birds and wildlife. Imagine that the gorgeous backdrop of Tortuguero National Park is your office for the next couple of weeks and the vast unknown is yours to explore. Our Conservation Internship puts the adventure back into work experience! Gain valuable field-based experience to kick-start your career while experiencing the untouched beauty of the Costa Rican rainforest and the sandy white Caribbean beaches.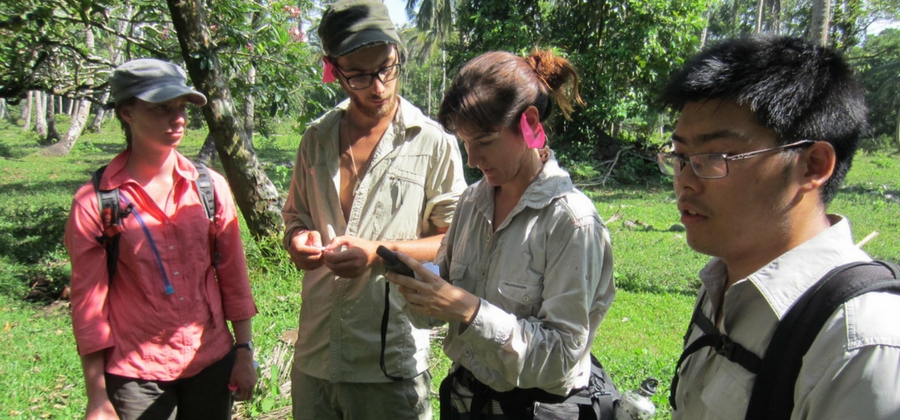 Overview
Located in the Costa Rican rainforest, deep in Tortuguero National Park, you will join an international conservation team. By participating in our conservation internship, you will be able to give back to the fragile eco-system while at the same time, adding valuable, practical work experience to your CV and getting your career on the right track.
The internship will give you valuable insight into understanding this delicate and important eco-system. From population studies on endangered species such as the Jaguars and sea turtles (dependent on nesting seasons), to research skills such as camera trapping and data processing.
There will be a strong focus on developing professional skills and being able to apply them with a holistic approach to conservation. We aim to give you the skills to be able to monitor a wide range of eco-systems in a very diverse location. On top of that, you will be given specific leadership responsibilities, a weekly evaluation from your mentor who will be monitoring your progress as well as a professional reference on completion of the programme.
After a successful internship, qualifying candidates may be given the opportunity to work for us or selected partner organisations in Costa Rica, or in other countries around the world where we operate. Over 50% of our staff are recruited from our alumni database.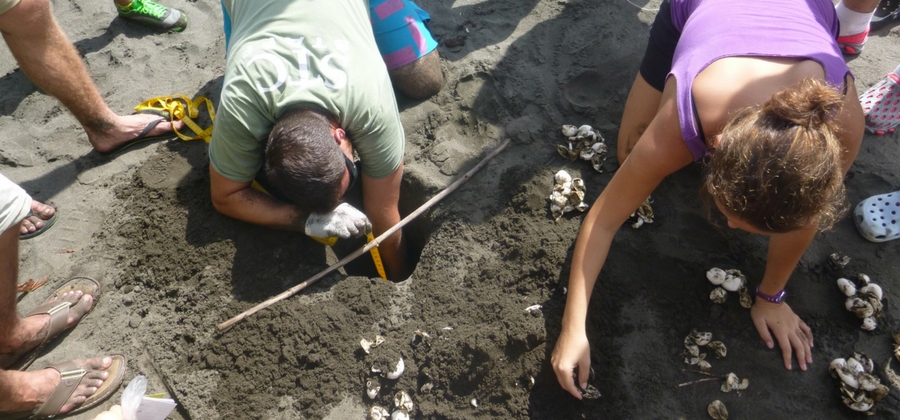 Highlights
Getting the chance to go on this unique adventure in a Costa Rican National Park; enjoying life at the research station; learning about the wildlife and their habitat; seeing unique wildlife in marine and coastal rainforest environments, including sea turtles, monkeys, neo-tropical birds and amphibians; exploring the area by boat and canoe, including remote Caribbean beaches, gaining a wide variety of skills, including learning survey techniques and gaining real field experience, joining the research team to undertake turtle nesting surveys and monitor nesting sites during turtle season; participating on jaguar surveys; setting up and checking camera traps and tracking in the rainforest.
Testimonial
"They afforded me the opportunity of gaining valuable practical experience relevant to the environmental management and impact assessment fields. Further to this it also provides the individual with a unique experience in a visually stunning and stimulating environment. I would recommend this to any individuals wishing to further themselves with regard to environmental science and would be ideally suited for recent graduates looking to develop their practical ability after the theory of University." – Ian Thomson (USA)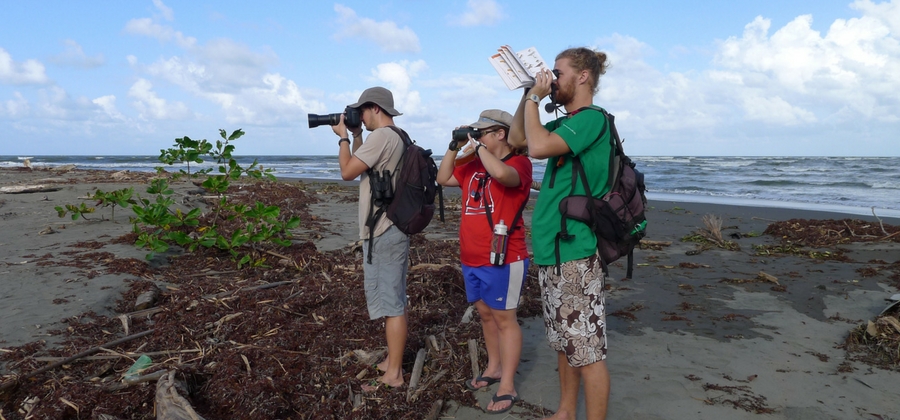 Our Award-winning Partner
Conservation Careers has teamed up a family-run organisation with an amazing culture and an awesome team of people across the world who are passionate experts in their chosen field and will make your experience a truly unforgettable one (in a good way).
Their award-winning projects receive over 2000 participants every year, and we're proud to say that the vast majority of them describe their experience with them as 'life changing'. Their approval rate from over 20 000 participants since 1997 is over 95%.
A key component of the success of their community development and conservation projects is the participants who join their programs. Opportunities include high impact volunteering from one week and up, internships for those looking for career development opportunities, Challenges that allow a one week adventure all for a good cause and a range of programs for school groups and younger volunteers.
If you register your interest below, you'll put you in touch with our partner to take the booking and to plan your trip!
To see all our Conservation Careers Internship opportunities, please click here.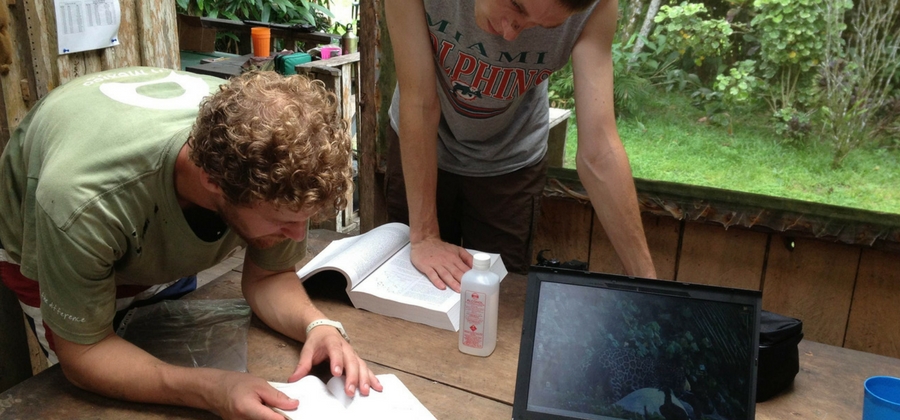 Jalova
Our research station in Jalova is found in the stunning Tortuguero National Park, surrounded on three sides by protected rainforest and on the other by the Caribbean Sea and a beach that is home to one of the largest nesting colonies of Green Turtles in the world. Spend your time surrounded by the breathtaking scenery and wildlife of the rich canals, tropical rainforest and Caribbean beaches. There is no road access to this location, so all transportation is via canoe and motor boat, through the stunning canal and river system surrounded by tropical rainforest and wildlife.
Project Details
The project will provide a firm foundation for personal training and development whilst getting you immersed in the ongoing conservation efforts. After you have completed the rigorous training the programme will rotate amongst a series of focus projects:
Monitoring and Conservation of Sea Turtles (running March to October):
Record important conservation data on nesting turtles for a range of marine turtle species including hawksbill, green, and leatherback.
Marine Turtle Predation by Jaguars:
Investigate the impact of Jaguar populations on sea turtle populations.
Jaguar, Mammal and Prey Species Abundance Study:
Set up camera traps and conduct transects that record tracks and signs in the National Park forest.
Resident and Migratory Bird Research:
Help monitor 30 key aquatic bird species in order to collect long-term seasonal trend data on resident and migratory birds on canoe based surveys.
Due to the fact that we are working in a National Park, we need to have a special scientific permit to conduct research so you will be asked for some papers to be able to process it. It is a fairly simple process.
Additional Learning
Increasing Employability: Pre Departure Program Training:
Our programs are not only life-changing experiences but are also designed to help participants increase their employability. We have developed a curriculum to be completed prior to arrival in the country in order to ensure that more time is dedicated to program work once you commence your volunteer program. 
Eight weeks prior to your start date, you will complete the following online courses in preparation for your in-country program:
PRE-DEPARTURE ORIENTATION (1 hour)
PROGRAM SPECIFIC TRAINING (1 – 5 hours)
WILDLIFE CONSERVATION COURSE (10 – 15 hours)
LEADERSHIP COURSE (10 – 15 hours)
CAREERS COURSE (10 – 15 hours)
In order to obtain a certificate for the Wildlife Conservation, Leadership and Careers courses which are endorsed by the University of Richmond and UNC Charlotte, you will need to complete quizzes & assignments and will be given 4 weeks post program to submit your work. 
If you are looking to travel in less than 8 weeks from now, you will still complete the course however this will be done in country and all content will need to be downloaded before arrival. 
Health & Hygiene:
The work we contribute to across the globe remains important and new measures allow our participants to continue to join our programs and continue impacting positively on their world and the communities we work with. Changes to our existing protocols have been made by our health and hygiene team to strengthen our health and hygiene protocols and ensure that international standard safeguards are in place to protect our participants, staff and host communities. Please inquire for more information on the protocols. 
How This Project Makes a Difference
Working with us goes beyond spending 4 weeks in paradise. Participants can be ensured that the time and money they invest in our project will go towards protecting this unique eco-systems and wildlife. We works closely with the Costa Rican Ministry of The Environment, Energy and Telecommunications (MINAET) and partners with the world-renowned organisations such as Sea Turtle conservancy, Jaguar Conservation and Pathera to provide and collaborate on conservation efforts in Tortuguero.
The work carried out by us in Costa Rica has provided a huge amount of critical data to the Costa Rican government to help them to make important conservation decisions and ensure the survival of the biodiversity of this unique area of the rainforest.
For example, much of our efforts have been used to achieve massive reductions in sea turtle nest poaching.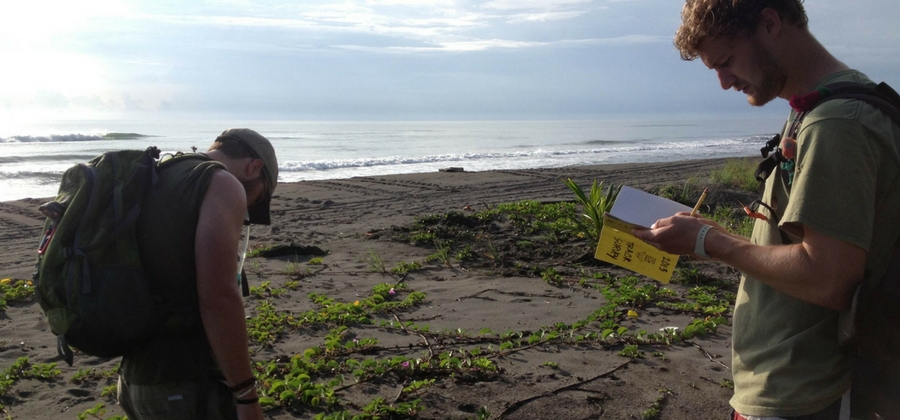 Free Time
Internships with us not only allow you to participate on programmes assisting disadvantaged communities or endangered ecosystems but it also offers wonderful opportunities to travel in the local area in your down time or further afield either before or after your programme. Many decide to travel after completing their internship, solidifying the lifetime friendships established on programme.
Our long term field staff are a great source of advice and are here to help you make the most of your time abroad. Remember to ask about discounts on local activities and side trips through your association with us. Our Jalova field teams have helped us put together the following information on trips and travel options in Costa Rica!
Optional Side Trips
Given your isolated location, a lot of your down time will be spent on base, the rainforest is not a place to go wondering! However there are still some possibilities in the immediate area for you to make the most of your time in Costa Rica. You can visit Tortuguero Village, browse its small souvenir shops, visit the delicious bakery and just watch the world go lazily by. For longer term participants on long weekend breaks, you could decide to head off base and further explore the Caribbean region. Hiking, snorkelling, fishing, or canopy and zip-line tours are just some of the activities that are possible in the area. For something a bit more intense, you could raft on the white waters of the famous Pacuare River on class III to IV rapids over the course of 1- or 2-day trips. And if the adventure activities are not for you, then simply relax in a laidback Caribbean village!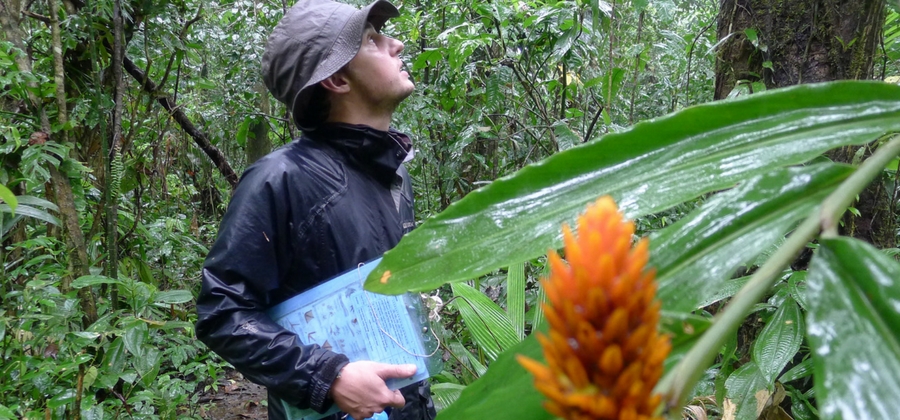 Further Travel Opportunities
Costa Rica is an amazing country with an abundance of travel opportunities further afield with the following just a snapshot of the many possibilities!
Admire the famous and active Volcan Arenal from a distance and relax in the natural hot springs; surf the Salsa Brava – a hotspot of the Caribbean for the advanced surfer; ride horseback on the beach in Puerto Viejo or simply enjoy miles and miles of beautiful beaches kissed by palm trees; spot migratory raptor birds in the Talamanca Mountains and visit indigenous villages to learn more about their amazing culture; discover the cloud forest at Monteverde, visit the hummingbird gallery, enjoy the locally made ice cream and other fresh dairy products or walk among the treetops on the hanging bridges; enjoy the organised wildlife tours of Braulio Carrillo National Park; travel across the country to discover the beautiful Pacific Coast with its hidden white sand beaches; visit Volcan Irazu and discover coffee farms on the way back to San Jose; back in the capital, visit the Gold Museum or the Jade Museum, attend a play in one of the numerous theatres or take in the Latin American vibe with its lively nightlife.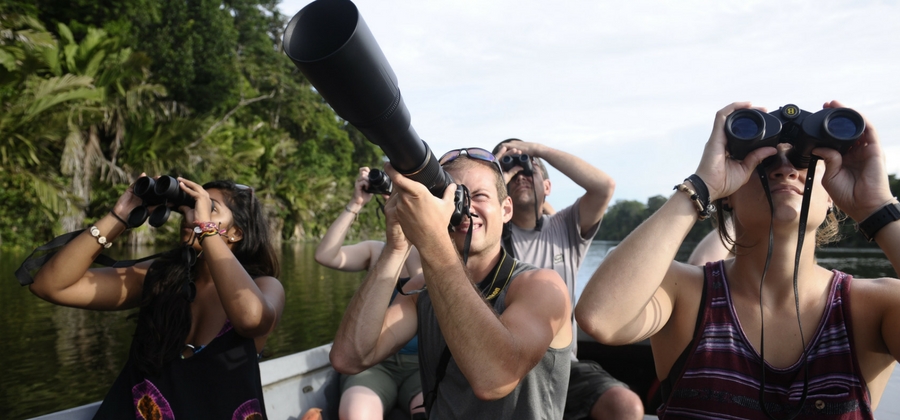 BONUS! Kick-starter online training for Early Career Conservationists (worth £295)
Feeling lost in your conservation job hunt? Want to work in conservation, but don't know where to start? Get your career on track with the Kick-starter online training for Early Career Conservationists designed to help you understand the job market, to navigate your career options, and to get hired more quickly.
Whether you're at university and planning your next steps, a graduate in the job hunt or working in an unrelated job but interested to switch into conservation, this course is designed to help you.
This unique online course has been designed to increase your chances of success, and is being specially organised and run by Conservation Careers.
All you need to do is register your interest in the project below, and if you choose to make a booking we'll save a place for you on our course when you get back from your placement.
Included in the course is a year's full-access membership of the Conservation Careers Academy, which includes access to over 8,000 jobs, 1,500 training courses, live training events and many more career-boosting options.
Duration, Dates & Costs
The programme lasts 4-12 weeks.
4 weeks

£3,145

6  weeks £3,795

8 weeks £4,345

10 weeks £4,995

12 weeks £5,595

14 weeks £6,145
16 weeks £6,745
18 weeks £7,045
20 weeks £7,595
22 weeks £8,195
24 weeks £8,795
Starts dates are as follows:
2022 – 16 Apr; 30 Apr; 14 May; 28 May; 11 Jun; 25 Jun; 09 Jul; 23 Jul; 06 Aug; 20 Aug; 03 Sep; 17 Sep; 01 Oct; 15 Oct; 29 Oct; 12 Nov; 26 Nov; 10 Dec; 24 Dec
2023 – 07 Jan; 21 Jan; 04 Feb; 18 Feb; 04 Mar; 18 Mar; 01 Apr; 15 Apr; 29 Apr; 13 May; 27 May; 10 Jun; 24 Jun; 08 Jul; 22 Jul; 05 Aug; 19 Aug; 02 Dep; 16 Sep; 30 Sep; 14 Oct; 28 Oct; 11 Nov; 25 Nov; 09 Dec; 23 Dec
What's Included
24-hour emergency phone
24-hour in-country support
Access to Alumni Services and Discounts
Airport pick-up (unless otherwise stated)
All necessary project equipment and materials
All necessary project training by experienced staff
Camera trap use and training
Certification and summary of training and experience received
Confidential professional reference
Final evaluation
First Aid & CPR training
GPS training
Leadership Training Course
Location orientation
Long term experienced staff
Meals while on project (except on work placements for long term internships)
Safe and basic accommodations (usually shared)
Scientific techniques in collection of biometric data, transect work, incidental observation, tourist and human impact surveys, camera trapping and, track identification
Sea turtle tagging training (season and placement dependent)
Teamwork and leadership experience
Track identification training
Transfer to rainforest location
Tropical forest ecology
Tropical forest ecology training
Weekly evaluation with your mentor
Welcome meeting
Wildlife identification skills
What's Not Included
Additional drinks and gratuities
Extra local excursions
Flights
International and domestic airport taxes
Medical and travel insurance
Personal kit
Police or background check (where necessary)
Visa costs

Register your interest!
About Conservation Careers
Conservation Careers has teamed up a family-run organisation with an amazing culture and an awesome team of people across the world who are passionate experts in their chosen field and will make your experience a truly unforgettable one (in a good way).
Their award-winning projects receive over 2000 participants every year, and we're proud to say that the vast majority of them describe their experience with them as 'life changing'. Their approval rate from over 20,000 participants since 1997 is over 95%.
A key component of the success of their community development and conservation projects is the participants who join their programs.