Marine Conservation Alternative Spring Break – 1 week in Mexico

Volunteer & Internships
Yucatan Peninsula
Posted 3 years ago
Overview
Take a spring break volunteer trip this year. Travel to the Caribbean and immerse yourself within the world of marine conservation and earn your PADI Open Water certification AND get career training from Conservation Careers!
Pursue your interest in marine conservation and spend a week gaining skills in the field. Lectures and reflection periods will be centred around discussing vital topics and effective research techniques. Practical skills will also be developed including earning your PADI Open Water certification. Emphasis will also be placed on engaging with the local area and Mexican culture!
Overview
Use your spring break to advance your professional and personal skills. Take on the role of a marine conservationist for a week on the Mesoamerican reef, the world's second largest reef. The area is full of marine diversity including sea turtles, tropic fish, manta rays, and over 60 different types of hard coral species.
The week-long program will be tailored towards critically examining marine conservation topics and research techniques relevant to the field. Time will also be allocated to earning your PADI Open Water Certification furthering your access to the underwater world.
The program will also allow you time and provide an opportunity to discover more of the exciting culture of Mexico. Side trips will be tailored to introduce you to the natural beauty of the area with possible visits to the areas cenotes, and historical sites.

Highlights Include:
Earn your PADI Dive Certification which opens you up to world of potential diving opportunities.
Engage in critical conversations surrounding the world of marine conservation. Reflect on your experience and personal development throughout the course of the week, giving you a chance to develop both personal and professional awareness.
Gain insight into Mexican culture and explore the diverse and stunningly beautiful location where the program is located.
Testimonial
"Life at Pez Maya has an odd tendency of filling itself with very rich and otherworldly experiences that one would be lucky to encounter in a year. Our work here is primarily for the purpose of preserving the biodiversity of a region with forests, lagoons, mangroves, and coral reefs, all within a few miles of each other, an area extremely valuable in natural capital. More specifically, we are working to achieve a stable balance between the built and the natural world. Given that we at least share a significant awe and admiration for the wilderness, it is natural that we also find ourselves enjoying other, tangentially related experiences: The mellow strumming of a guitar, the fresh taste of a good meal after our hard work, a riveting conversation, a cold beer, some good body surfing. People here seem very alive, every hour full with activity and learning, often proactive and always positive. It is a good place to be. The days here are simple but busy, natural, and held together by the ideal we believe in to restore the natural world." – Doug Coughran (USA).
Our Award-winning Partner
Conservation Careers has teamed up a family-run organisation with an amazing culture and an awesome team of people across the world who are passionate experts in their chosen field and will make your experience a truly unforgettable one (in a good way).
Their award-winning projects receive over 2000 participants every year, and we're proud to say that the vast majority of them describe their experience with them as 'life changing'. Their approval rate from over 20 000 participants since 1997 is over 95%.
A key component of the success of their community development and conservation projects is the participants who join their programs. Opportunities include high impact volunteering from one week and up, internships for those looking for career development opportunities, Challenges that allow a one week adventure all for a good cause and a range of programs for school groups and younger volunteers.
If you register your interest below, you'll put you in touch with our partner to take the booking and to plan your trip!
To see all our Conservation Careers Internship opportunities, please click here.
Location – Yucatan
We run a number of research bases on the Yucatan Peninsula from the remote jungle to stunning tropical beaches. Bases are situated travelling south along this beautiful peninsula past white sands, palm trees and deep blue waters.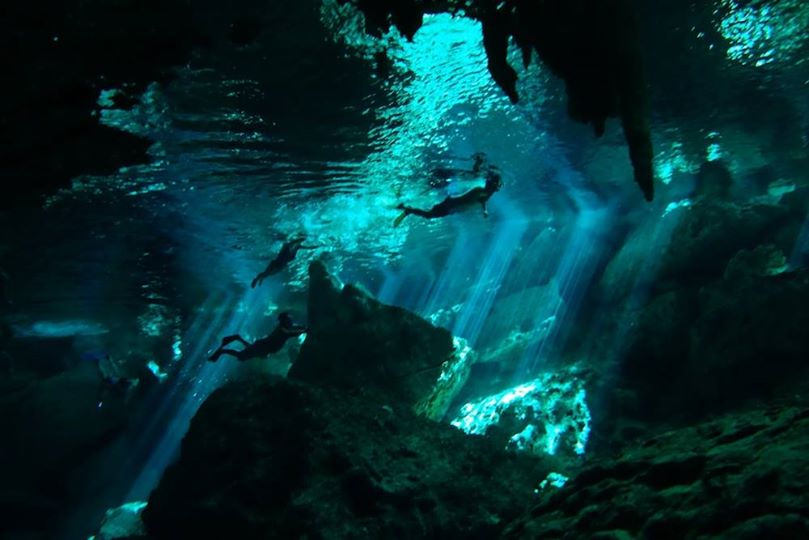 Project Life
Your experience will begin in Cancun, after your flight arrives, you will be met by our staff and the rest of the group. From here you will hit the ground running, after making your way south to the volunteer house you will jump into orientation surrounding the projects that we run in Mexico, conservation issues affecting the area, and a general culture class and introduction to Mexico.
Days will be spent in and around the ocean. Initial training will begin for the PADI Open Water course with confined water training, once you are comfortable with the equipment you will move on to scuba diving in the ocean. The course will end with an official certification in scuba diving that will allow you to continue diving after your spring break week is over. Working alongside experts in the conservation field means that you will get top-notch training!
Educational activities will be focused on developing a more general understanding of marine conservation. Emphasis will be placed on relevant research techniques, pertinent issues facing marine biologists, and viable solutions that are currently being implemented.
Evenings will be comprised of an exciting variety of cultural activities and excursions around the area. Activities may include; regional cooking classes, salsa lessons, visits to nearby Mayan ruins, or swimming in some of the spectacular denotes that this region is famous for.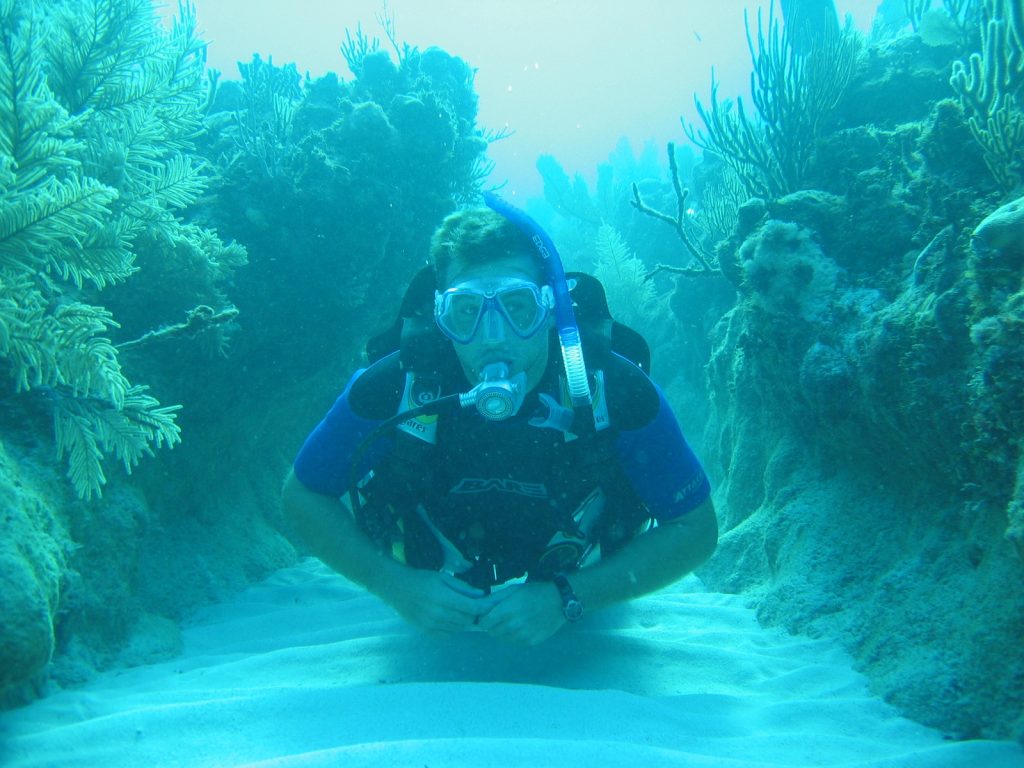 Project Details
Our work in the region consists mainly of collecting data in the northern section of the Mesoamerican Barrier Reef. We work with local partners with the aim to form a comprehensive overview of the ecological health of the reef, determine the species and breeding success of marine turtles in the area as well as develop an 'Ecological Research and Awareness Centre' with education and awareness programs for the local community.
Overall, our monitoring program in Mexico aims to provide a long-term record of coral and fish species abundance over time to contribute to the long-term survival of the reef.
From a personal perspective, being able to experience this region and having access to local examples of the principles and techniques, will provide you with confidence and a clear understanding of important concepts such as best practice principles. You'll develop effective teamwork and leadership skills and be prepared for working in remote and challenging locations. Fish and coral identification, the threats facing reefs, as well as the hazards of conducting reef-based research will further prepare you.
The new life skills you'll develop will improve your understanding of the relationship between environmental sustainability and communities, a key understanding when working in the field. Your ability to live and work in a foreign country as a part of an international team and manage individual and team responsibilities with good communication and collaborative skills will be invaluable in your career.

Free Time
Volunteering with us not only allows you to participate in programs assisting disadvantaged communities or endangered ecosystems, but it also offers wonderful opportunities to travel in the local area in your downtime or further afield either before or after your program. Many decide to travel after volunteering, solidifying the lifetime friendships established during the program.
Our long-term field staff are a great source of advice and are here to help you make the most of your time abroad. Remember to ask about discounts on local activities and side trips through your association with us. Our Yucatan field teams have helped us put together the following information on trips and travel options in Mexico!
Optional Side Trips
As a large and vibrant country, Mexico can seem daunting at first, but here are a few ideas to get you going in the Yucatan Peninsula on your weekends off:
In this region, you are spoilt for choice in the number of opportunities to try out different dive sites away from the expedition. You could start with snorkelling with turtles of all sizes in Akumal bay, where they are protected and come to feed; dive or snorkel within the unique cenotes (underwater river systems); dive Cozumel, where the wall dives along the island have been voted as part of the world's best top ten diving locations; or, for a full weekend, try Isla Holbox, a small island off the north of the peninsula. It's a beautiful, tranquil place, great for a quiet weekend away. Whale sharks (the world's largest fish) migrate up near the island from June to September and snorkelling alongside them while they filter feed is a truly breathtaking experience!
Alternatively, if you are looking for a break from the water, make your way to Río Lagartos where flamingos flock and river crocodiles abound; visit Bacalar – known as the lake of seven colours due to the various shades of blue; or visit prime breeding areas for the hawksbill, loggerhead, leatherback, and green turtle (May to October).
Immerse yourself in the surviving Mayan culture of the area and visit remote and untouched Mayan archaeological sites, such as the famous and easily accessible sites of Tulum and Coba, or visit the beautiful and majestic Mayan ruins of Palenque in the Chiapas region. And finally, the colonial city of Mérida is the peninsula's cultural capital and the local artisans of Izamal will be sure to offer you some souvenirs of your trip.
Further Travel Opportunities
If you want to travel throughout the rest of Mexico either before or after your time with us, there is more than your fair share of interesting places that are well worth a visit. Take a trip to the Calakmul Biosphere Reserve and experience lowland tropical forests and have an opportunity to try and seek out threatened species; the island of Espíritu Santo offers kayaking with whale sharks (seasonal) and sea lions; if you are keen to try surfing, Puerto Escondido is rated as one of the world's best surfing spots.
Oaxaca is a beautiful city to visit on the Pacific Coast, a colonial city with some of the nation's most magnificent architecture, also offering several archaeological sites including the Zapotec ruins, a UNESCO World Heritage Site. Further south, San Cristobal de las Casas, Chiapas, is definitely worth a visit. Colourful buildings, historical architecture, and impressive nearby ecological sites with fun activities will easily keep you entertained for days.
Neighbouring countries to the south, Guatemala and Belize offer something different yet again. In Belize, island hop all the way down the coast, stopping to dive the Blue Hole, another world-class dive site. Guatemala can be reached easily by bus and offers everything from the UNESCO World Heritage Site at Antigua, to volcanoes, the beautiful Lake Atitlan, adventure sports such as mountain biking, and the majestic Mayan ruins of Tikal.
If you do decide to spend time travelling through Central America, make sure to allow yourself time to take it all in, because this region will pull you in and not let go!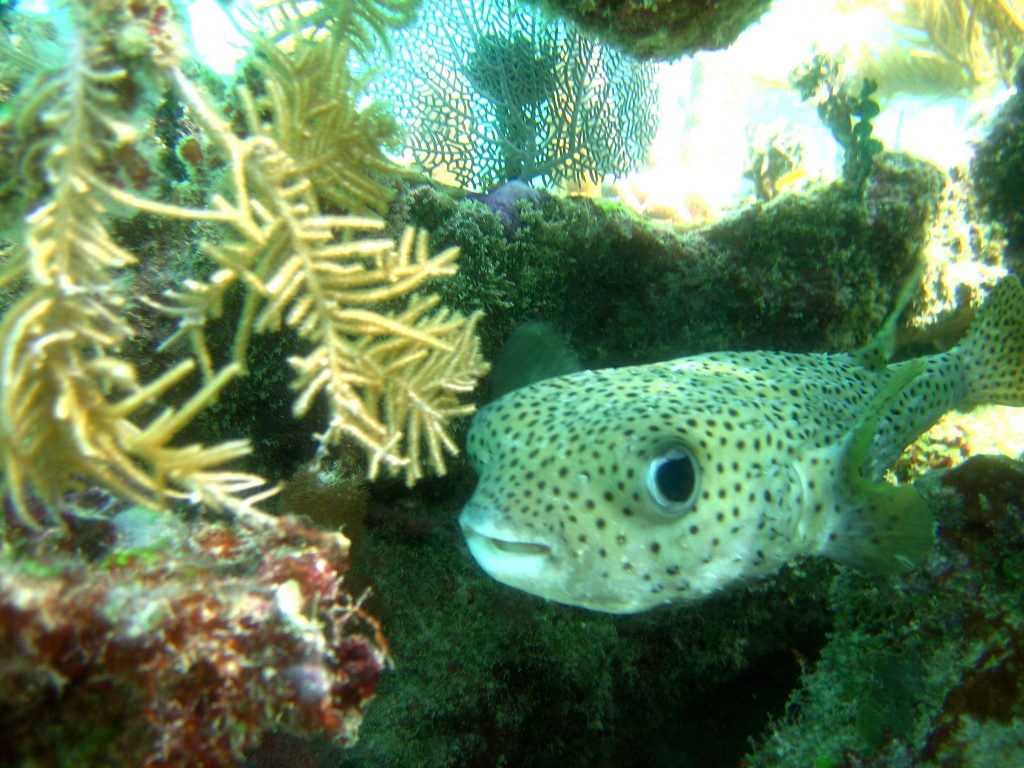 BONUS! Kick-starter online training for Early Career Conservationists (worth £195)
Feeling lost in your conservation job hunt? Want to work in conservation, but don't know where to start? Get your career on track with the Kick-starter online training for Early Career Conservationists designed to help you understand the job market, to navigate your career options, and to get hired more quickly.
Whether you're at university and planning your next steps, a graduate in the job hunt or working in an unrelated job but interested to switch into conservation, this course is designed to help you.
This unique online course has been designed to increase your chances of success, and is being specially organised and run by Conservation Careers.
All you need to do is register your interest in the project below, and if you choose to make a booking we'll save a place for you on our course when you get back from your placement.
Included in the course is a year's full-access membership of the Conservation Careers Academy, which includes access to over 8,000 jobs, 1,500 training courses, live training events and many more career-boosting options.
Cost
What's Included
24-hour emergency phone
24-hour in-country support
Access to Alumni Services and Discounts
Airport pick-up (unless otherwise stated)
All necessary project equipment and materials
All necessary project training by experienced staff
Location orientation
Long term experienced staff
Meals while on project (except on work placements for long term internships)
Safe and basic accommodations (usually shared)
Welcome meeting
What's Not Included
Additional drinks and gratuities
Extra local excursions
Flights
International and domestic airport taxes
Medical and travel insurance
Personal kit
Police or background check (where necessary)
Visa costs
Reserve your place or ask a question
About Conservation Careers - Internships
Conservation Careers has teamed up a family-run organisation with an amazing culture and an awesome team of people across the world who are passionate experts in their chosen field and will make your experience a truly unforgettable one (in a good way).
Their award-winning projects receive over 2000 participants every year, and we're proud to say that the vast majority of them describe their experience with them as 'life changing'. Their approval rate from over 20,000 participants since 1997 is over 95%.
A key component of the success of their community development and conservation projects is the participants who join their programs.