Webinar | Women in Conservation Part 2
What unique challenges do women in conservation face? How can women better manage 'imposter syndrome'? Is perfectionism a form of self-sabotage? Can women have it ALL – career, personal and family life?
Explore the barriers and opportunities for the women who've dedicated their careers to conserving 'mother Earth'! Join us for Women in Conservation Part 2 – a free webinar with guests Kirsty Crawford and Laura Cuppage of & another thing, an honest place for conservation issues, and British/Turkish TV Researcher, Sevim Yildiz.
During this webinar you'll learn:
Watch the webinar | Women in Conservation
Meet our guest speakers
Kirsty Crawford
Kirsty currently works for the Marine Conservation Society, as the Volunteer and Community Engagement Manager for Scotland, managing hundreds of dedicated volunteers and delivering ocean-based conservation outreach.
She has taken a few different paths: from her undergraduate in Journalism and Creative Writing, a Performing Arts Diploma and years spent in London as a professional performer. To internships with the BBC Natural History Unit, roles at London Zoo, Buglife, The Conservation Volunteers, then finally graduating with an MSc in Wildlife Biology and Conservation.
She is passionate about being 'more than one thing' in life and advocating for the impact of environmental education through many different sectors.
Laura Cuppage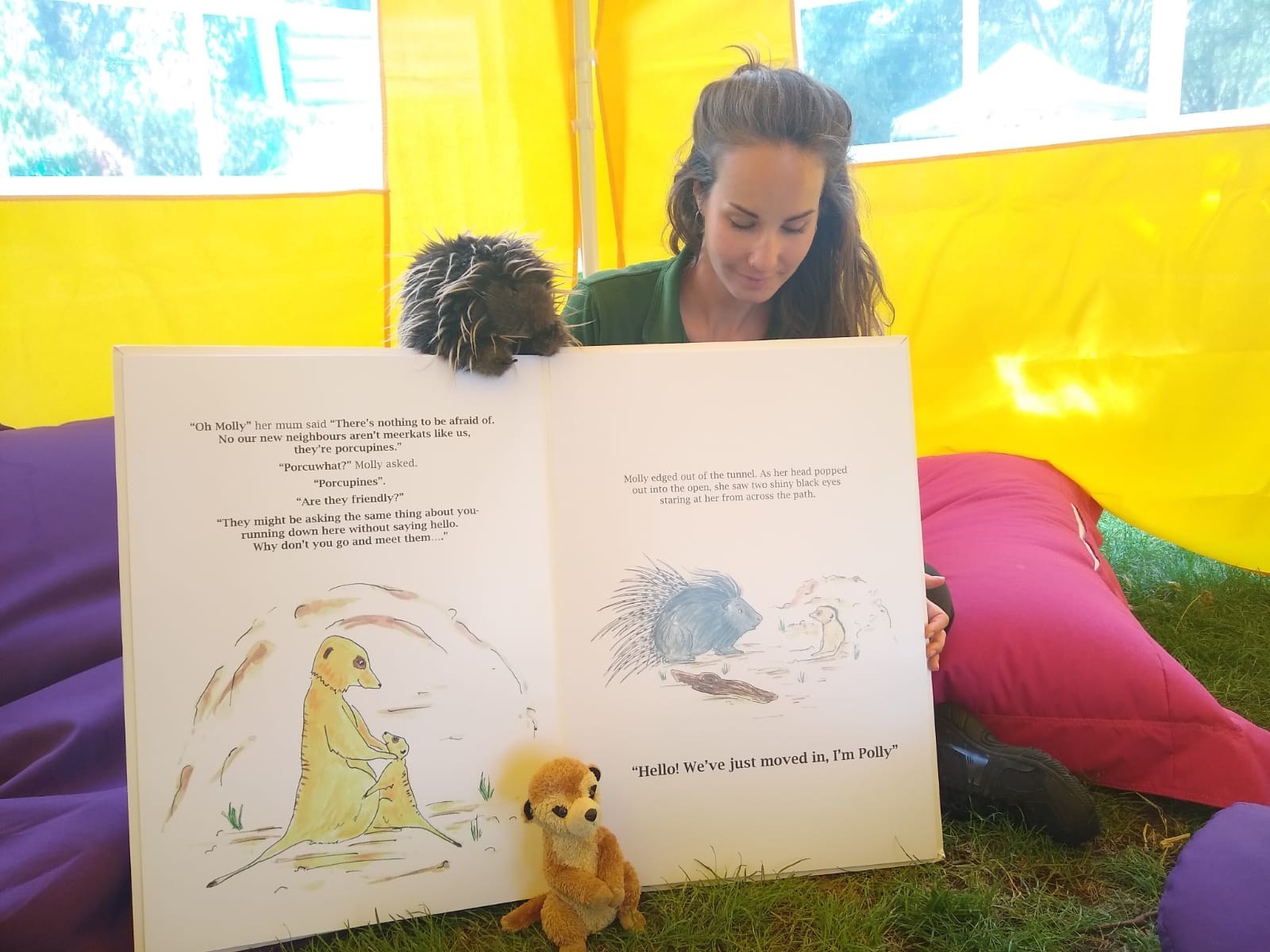 After graduating with a BA Hons Textile for Fashion and Interiors Degree, Laura has worked in many different industries. It was in her role at ZSL London Zoo where she entered into the world of conservation. She worked as a Presenter and then Live Interpretation Developer, writing engaging educational content to deliver to audiences live. She also undertook freelance illustration work for ZSL including the artwork for worldwide animal adoption packs.
After leaving the zoo in 2019, Laura now uses her artwork as a way of connecting others to the natural world through art lessons with fundraising and outreach organisations such as Wild Life Drawing, The Conservation Volunteers and ZSL. She believes everyone can be a conservationist even if they don't work in the sector. As long as they have passion, they are still important in the fight for change.
Sevim Yildiz
Sevim is a British/Turkish TV Researcher, also known as Panda! A big nature nerd who loves learning new things, Sevim loves to inspire people and share enthusiasm for the natural world. Her biggest passion is to delve into the documentary industry and be a part of making inspirational documentaries for people to watch.
Sevim graduated with a BA in Wildlife Conservation with Zoo Biology and an MA in Wildlife Documentary Production.

Recently she worked for BBC Earth on the children's book for Seven World's, One Planet.
Sevim has worked with rescued big cats and provided enrichment for lions in Spain, and conducted research on species surveying and population management in the Amazonian Rainforest.
Sevim is the sole content creator of her own nature and wildlife podcast (BeCuriousBeingsPodcast). She does outreach, research, schedules guests, edits, releases, and is looking into merchandise and website making!
She has produced and directed her own short films, been part of a Twitter live talk about the Amazon rainforest and the impacts of human interventions, and collaborated with other podcasters and Nature's Gold Magazine.
She is currently working on a natural history three-part, mini-landmark series for Smithsonian in America and Canada, whilst taking guests for her podcast.
Resources | Women in Conservation
Find and follow our guests on Instagram at:
Find more information, support, safe places for discussion and top tips with these resources:
Find more resources at Women in Conservation Part 1.
Resources at Conservation Careers
We've created careers advice interviews, ultimate guides, webinars and more to help you navigate your own successful career in conservation.