Conservation Scholarships | Research & Projects
Would you like to conduct research that helps us understand and conserve species and habitats? Do you have a project idea that you'd like to turn into reality? Are you working on the ground and need support to create more conservation impact? 
You might be surprised to discover just how much funding is available to support conservation research and projects – from small, one-time grants to tens of thousands in project support.
We've listed over 400 conservation scholarships for individuals and teams carrying out conservation research and projects. Explore some of our favourites below, or dive into the full list.
Top Conservation Scholarships for Research & Projects
Here are 10 conservation scholarships for research and projects that we know and love. Make sure you to explore the full list here!
CLP Future Conservationist Awards | Conservation Leadership Programme
Each worth $15,000, Future Conservationist Awards are granted to teams of early-career conservationists who are conducting high-priority projects focused on protecting species listed as Data Deficient, Vulnerable, Endangered or Critically Endangered on the IUCN Red List.
Eligibility: Projects must take place in an eligible country, be led (or co-led) by a national of one of these countries, involve at least three people and last between three to 12 months.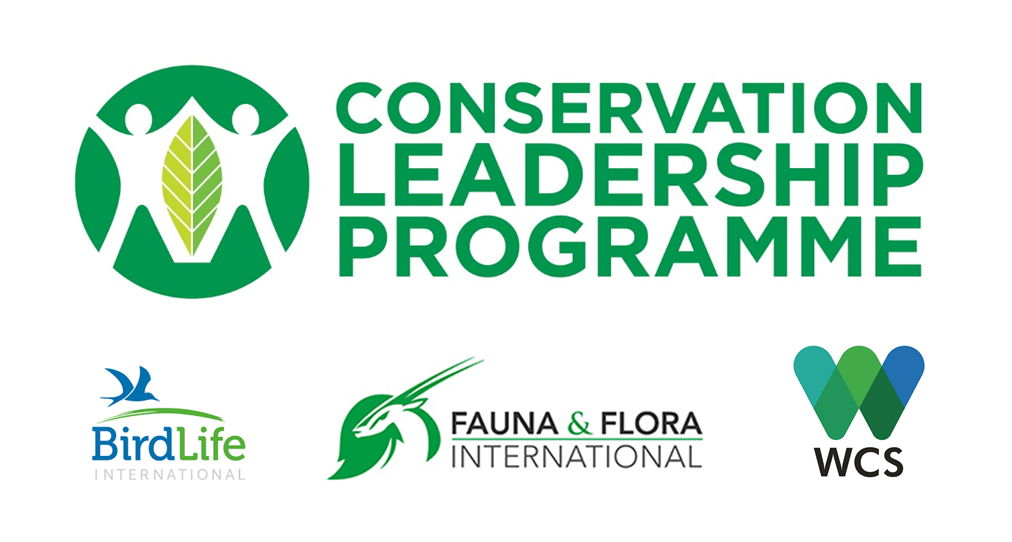 EDGE Fellowships | Zoological Society of London
The EDGE (Evolutionarily Distinct and Globally Endangered) of Existence programme awards two-year Fellowships to future conservation leaders (EDGE Fellows) working on poorly-known EDGE species.
The EDGE Fellowship programme identifies, trains, and mentors local conservation leaders and supports the implementation of targeted initiatives to protect EDGE species. Under the supervision of internationally renowned scientists at ZSL and partner organisations, EDGE Fellows receive support (via two training courses, online learning, project visits and mentoring) in project design, data collection and analysis, monitoring and evaluation, community outreach, education, leadership and fundraising.

Future For Nature Awards | Future For Nature
Each year Future For Nature (FFN) awards three young, talented, and ambitious nature conservationists with the FFN Award. This award provides the winners with international recognition, €50,000 for their nature conservation work, and a warm welcome to the growing FFN Family! 
Eligibility: Are you a young (between 18 to 35 years old) and dedicated nature conservationist committed to protecting species of wild animals and plants? Do you combine passion with action to create concrete results in nature conservation? Are you the future for nature?
Whitley Award | Whitley Fund for Nature
The Whitley Fund for Nature (WFN) is a UK-registered charity supporting grassroots conservation leaders in the Global South. Whitley Awards are WFN's flagship prizes, worth £40,000 in project funding over one year, awarded to mid-career conservationists leading grassroots action that benefits people, wildlife and the climate.
Whitley Awards offer international profile, training, peer support and eligibility for further funding.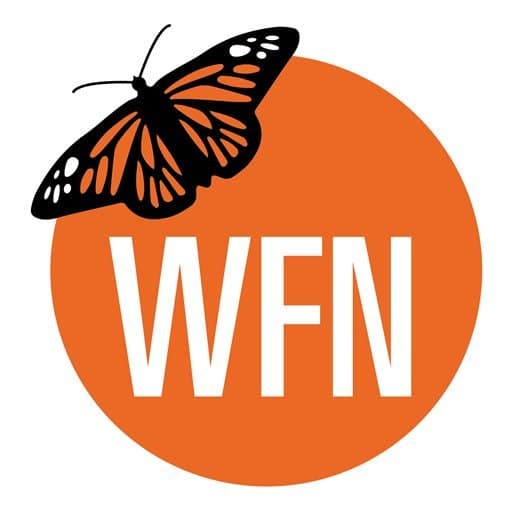 Global Grants | The Rotary Foundation
Global grants support large international activities with sustainable, measurable outcomes in Rotary's areas of focus. Global grants can fund scholarships for graduate-level academic studies, and have a minimum budget of $30,000.
Marine Conservation Action Fund | New England Aquarium
The Marine Conservation Action Fund (MCAF) is a small grants and fellowship program that addresses critical needs in the marine conservation field, including rapid turnaround funding for urgent, time-sensitive projects and support for early-stage, entrepreneurial projects led by local conservation leaders in low and middle-income countries.
Since it was founded in 1999, MCAF has supported more than 190 projects in more than 60 countries and across six continents. Through these efforts, conservation leaders are creating solutions that benefit ocean health and support food security and livelihoods for local communities.
MCAF awards are up to $12,000.
Eligibility: Project leaders must be a national of the low or middle-income country or the broader region where the work is taking place. 
Special Reporting Initiatives (SRI) Program | Mongabay
Mongabay.org's Special Reporting Initiatives (SRI) program enables professional journalists to conduct in-depth reporting on a specific issue over a three-month period.
The SRI program enables high-quality and detailed reporting on an environmental issue that may be otherwise overlooked or underreported by the broader media. SRI fellows are given the funding and support to become issue area experts, adding value to their own career and contributing to the wider conversation regarding the state of our natural world.
Mongabay.org offers a 

$12,000

 

honorarium

 and 

up to $3,000 for reporting, travel, and research costs for each project

.
Amphibian Conservation Grants | SAVE THE FROGS!
To ensure the success of our worldwide efforts, SAFE THE FROGS! offers Amphibian Conservation Grants to dedicated groups and individuals who wish to conduct important amphibian conservation activities and seek financial assistance.
SAVE THE FROGS! Amphibian Conservation Awards are usually for $2,000 or less. 
Eligibility: SAVE THE FROGS! fund projects that demonstrate a clear benefit to the conservation of amphibian populations. Projects could be centered around research, education, policy, and/or habitat.
Small Grants Program | Wild Animal Initiative
Our grants aim to empower wild animal welfare researchers to explore topics neglected by other funders. We support research that advances our understanding of the fundamental concepts, novel methods, and preliminary interventions that will most rapidly accelerate progress in the field.
We are currently soliciting proposals on the following themes:
Innovative methods for measuring wild animal welfare

Innovative methods for monitoring wild animal welfare

Population regulation

Rehabilitation/conservation
John Thorbjarnarson Fellowship for Reptile Research | Wildlife Conservation Society
The Wildlife Conservation Society (WCS) Senior Conservation Scientist Dr. John Thorbjarnarson was a world-renowned expert on crocodiles, alligators, anacondas, turtles, and other species of reptiles and worked tirelessly throughout Latin America, Africa, and Asia to ensure their protection and conservation. With the generous support of the Thorbjarnarson family, WCS has established a memorial fellowship fund in John's name.
Eligibility: For citizens of developing countries whose research interests are focused on the conservation of reptiles.
WCN Scholarship Program | Wildlife Conservation Network
The WCN Scholarship program was founded in 2006 to discover and nurture emerging young conservationists so they can one day take up the fight for wildlife.
WCN's Scholarship Program funds graduate education and applied training for conservationists dedicated to working in their home countries. 
Eligibility: Students from Africa, Asia, Eastern Europe, and Latin America who are committed to working on wildlife conservation in their home countries. Interested applicants must be nominated by a pre-approved/eligible nominator. 
Search all conservation scholarships for research & projects
All Conservation Scholarships
At Conservation Careers we're on a mission to help conservationists achieve career success, and create a world where wildlife thrives. We believe all conservationists should be able to pursue the best training opportunities, have the best experiences, conduct meaningful research and lead impactful conservation projects to boost their careers and ultimately help wildlife thrive. 
But we know that, especially early in your career, money can be a big barrier, and sometimes even prevent talented conservationists from pursuing and growing their careers. That's why we've reviewed some of the top conservation scholarships around the world.
Whether your next career step is training, research, an experience or a project, we hope to help you make it a reality.
Search all conservation scholarships
Explore funding that helps build your skills or knowledge – 
whether via a short course, undergraduate degree, master's or PhD.
Explore funding that helps you carry out research or conduct a project – 
whether in the field or at your desk, locally or abroad.
Explore funding that helps you gain real-life experience – such as volunteering, internships, traineeships and expeditions.
Useful links & free stuff
To help you navigate your options, please select which best describes you: